There are a few different methods to access your system via chameleon Cloud depending on which device you're using at the time.  Our web application can be accessed on your favorite browser by going to www.chameleon-cloud.com and our mobile apps can be accessed here Android and iPhone.
Android app install instructions
If you haven't already, add a Google account on your device.
Go to Google Play or open the Google Play Store app .
Search for "chameleon cloud", it should be the first result.
Touch on app icon.
Touch Install.
Follow the on-screen instructions.
iPhone app install instructions
From the Home screen, tap App Store.
To install apps, you must sign in with your Apple ID or create one.
To search for apps by name, tap Search (located at the bottom) then enter "chameleon cloud"
Tap the app icon, (it should be the first available).
Tap GET then tap INSTALL.
If prompted, sign in to the iTunes Store to complete the install.
Your user name is your email address and your password will be provided to you via email.  To change your user password, navigate to the Settings/User tab, then select your password, replace it with a new one, and tap on the green check.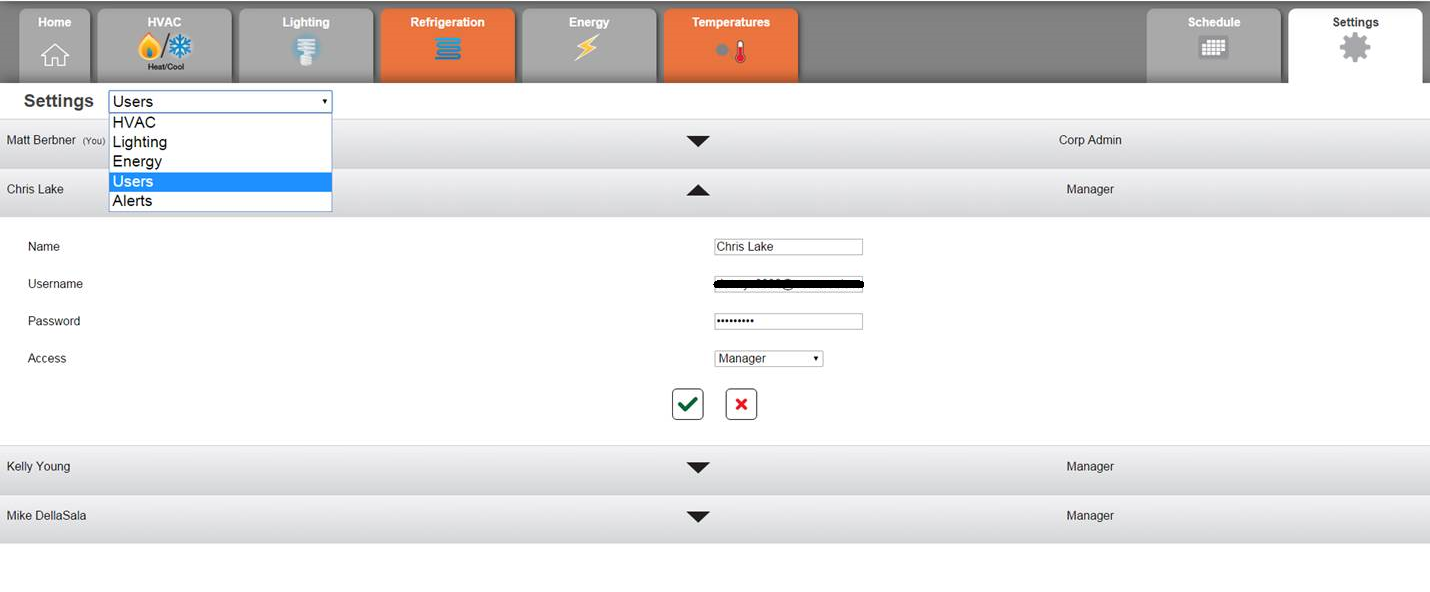 To subscribe to alarms and alerts the Settings/Alarms tab, add the email address you would like to receive alarms and/or the phone number you would like to receive SMS alerts, choose the alert types you would like to receive, and tap on the green check.  I would recommend starting with all of them but keep in mind they will continue to send every 24 hours until they are resolved, so if it is a recurring issue it may be best to remove that alarm until the equipment is back in normal operating mode.